Products
If softness and strength is what you value, then the KittenSoft range will have you purrring.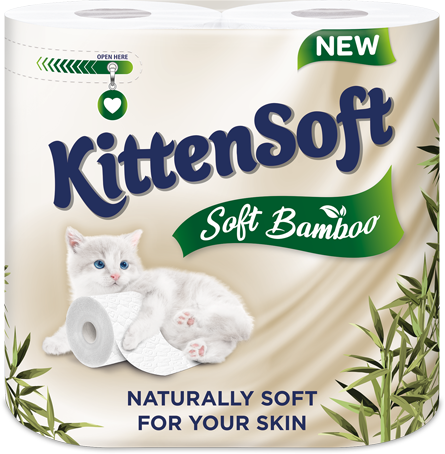 KittenSoft 'Soft Bamboo'
KittenSoft Soft Bamboo is big news in the world of loos! It's soft on your bum and our use of bamboo fibres means it's soft on the planet too!. KittenSoft only uses FSC® certified materials to help keep our forests 'tree-mendous'.
Available in 4 & 9 roll pack sizes